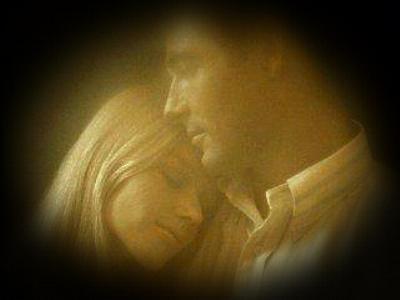 SHOULD WE EVER TOUCH?
There is something in your spirit that touches my soul

Something in your voice, that touches my very being

There are lights in your eyes that delve the depths of me

Lights that lay my soul bare for you to explore.

There is joy in your heart when you are near me:

Joy that calls out to my heart & makes it sing

There is kindness in your fingertips as they caress my flesh

Kindness which makes me feel so wanted & well loved.

And all these things are felt so completely, honestly, warmly

Through a cable, through a hard drive, through a monitor.

What burning passion would there be, what wonders of the flesh

What feelings would we share should we ever touch?

(C) Wanda_46
February 1999

NEXT CYBER LOVE PAGE












Thank you Wanda for your beautiful poetry and your friendship :)
To visit Wanda's site, just click here.